Quit Smoking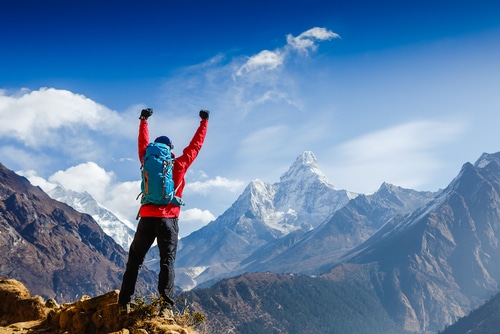 Are you ready to quit smoking or stop using nicotine products like chewing tobacco or vaping and finding it difficult?  Well, what may appear impossible is possible and the Weiss Method in Decatur, Tennessee can help.   There are many, mostly not considered factors at play that may prevent a person from quitting smoking or using nicotine, even though we know it is not 'good' for us.
Smoking addiction is almost always a symptom of underlying imbalances in our lives. These imbalances form the foundation of the dependency cycle — a physically and emotionally driven circle that can govern our intentions, decisions, finances, quality of life, and eventually, our health.
The reason why quitting "cold turkey" and other methods mostly don't work, is because they only deal with the symptoms of our compulsive behavior. The only way to achieve long-term, life changing success is to break the dependency cycle once and for all.
What makes Weiss Method different
Weiss Method's individualized treatment to quit smoking calms down the stimulus that causes the nicotine craving in the first place, and you will find the smoking habit neutralized.  No hypnosis, No pain, No lengthy withdrawal symptoms, No nicotine replacement, just your decision to stop smoking is your path to a healthier life - free of nicotine.
We'll help put an end to both your urge to smoke and the triggers that set off the craving. Visit our East Tennessee office in Decatur, Tennessee and we'll help you end unwanted habits and replace them with new, positive ones.
One-on-One
The reasons for a compulsive behavior such as smoking are as unique as our DNA, and the treatment should be too.  A Weiss Method practitioner works with you, the individual. Each and every treatment is uniquely designed to clean and balance that which causes the dependency. This is why our success rate is much higher than "one size fits all" programs.
Confidential
Weiss Method sessions at our East Tennessee office in Decatur, Tennessee are 100% confidential.  As each person's circumstance and the triggers that provoke cravings are unique, you can feel comfortable identifying and speaking about them in trust.
Fast
Best of all, Weiss Method works quickly to calm your cravings and break the cycle of addiction. Most people complete their treatment during a single session, and there are no side effects. In just a few days after beginning treatment people feel greater alertness and concentration, need fewer hours of sleep, and some report an improvement in their overall feeling and mood.
"I have tried all kinds of things (tablets, patches, courses), but nothing helped me. One day I read an article about Weiss and decided spontaneously to sign up. After two hours I was a non-smoker! It was a very pleasant and relaxing treatment. I recommend it to everyone who wants to finally put an end to smoking. Thank you!"  — O.G.
Are you ready to stop smoking?
Even if you already had several failed attempts … try again! Past failure is only an opportunity to start something new.
Our treatment centers located in East Tennessee serve all the surrounding areas, including Chattanooga, Ooltewah, Athens, Kingston, Farragut, Tellico Plains, Nashville, Knoxville, and Decatur.
Call (800) 913-0094 and make a fresh new start toward a healthy life today!
Fill out this five question form to get started.
We'll reach out to set up your Weiss Method treatment.