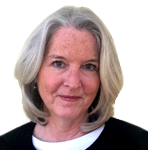 Elizabeth Hamill
CEO & Certified Practitioner
Elizabeth is an experienced, entrepreneurial leader and business owner. Being the CEO and a Certified Practitioner for Weiss Method USA is her dream job after many years of owning and operating businesses. She is a proven teambuilder and visionary of what is possible into the future. Being a Certified Life Coach helps her understand how to help others live up to their best potential by overcoming the impediments that hold them back. Elizabeth grew up in the Portland, Maine area and has resettled there with her husband Trevor after spending 25 years away. In her spare time, Elizabeth enjoys gardening, walking, and hiking. She loves to be outside in the elements and is always enthralled by the beauty of the natural world.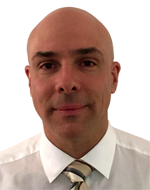 Edward Dowrick
Certified Practitioner
Edward is an experienced caregiver who has worked in hospitals and healthcare for most of his life, including a 17 year career as an MRI Technologist. Assisting the healing process and reducing pain and suffering in the world are part of Edward's core fundamental values.
For the past 25 years, Edward has given lectures and conducted workshops nationally and internationally on the subjects of personal growth and natural wellness. Since 1995, he has been an active member of The Well Being Sciences®, an international research organization which works to develop new technologies and educational programs that restore and improve wellbeing and health. Ed is particularly interested in the use of music as a healing tool, and he recently conducted a year-long study at a community hospital in Tennessee of music as an intervention for anxiety and pain in the perioperative healthcare setting.
Edward grew up in Pennsylvania just outside of Philadelphia and now lives in the beautiful Tennessee Valley with his family. He is a certified Weiss Method Practitioner and joins the international team helping others overcome addictions and unwanted habits.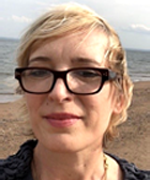 Caroline Ruttle
Certified Practitioner
Caroline has been a healthcare practitioner for over 23 years. Her specialty is in Energy / Vibrational Medicine. She holds an Associate's Degree in Massage Therapy from the Swedish Institute, NYC and a Master's of Science Degree in Acupuncture from Tristate College of Acupuncture, NYC. Caroline is a member of the Well Being Sciences®, researching new forms of healing. All of her experience has lead her to become a Weiss Method Practitioner. She believes that this technique, which frees people of their unwanted addictions, is greatly needed in this world.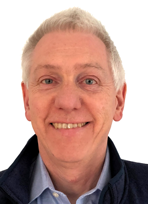 Trevor Barry
COO & Certified Practitioner
Trevor Barry has been interested in human energy systems for over 35 years, combining a successful career as an IT consultant with many years studying Tai Chi and Qigong. He has taught many people to feel and work with their own internal energy. He believes that everyone should be able to remove the blockages that prevent them from manifesting their natural talents and abilities.
Originally from England, Trevor now lives in Maine with his wife Elizabeth where they are pioneering the Weiss Method together.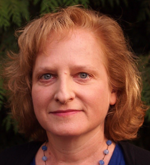 Jill Grossman
Certified Practitioner
Jill's hope, care, and dedication in helping people find the best of themselves has inspired her for over 30 years to explore and teach new ways for balancing the mind and body. She's led workshops for reducing stress using movement, meditation, and simple yet powerful exercises.
As a Certified Practitioner for Weiss Method USA, Jill continues to use her skills, experience, and inspiration to help others and to help create a better future. Jill lives near Seattle, Washington, and enjoys playing tennis, scuba diving, and hiking with her husband Kimber.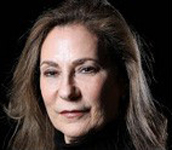 Lisa Marcus
Marketing & Certified Practitioner
Lisa has been exploring energy and healing since she was a young girl. In 2000, Lisa became a Reiki Master and in 2004 opened a fitness and treatment center in Boca Raton, FL offering clients a diverse choice of fitness, Pilates, meditation, energy balancing, and weight loss programs. As a Certified Life Coach, Lisa was able to support each person she worked with to live their best life possible. Lisa devotes much of her time to mentoring young women in several countries.
Lisa is very pleased to be a part of the Weiss Method USA team to bring this wonderful process of re-balance to people in the United States. She is happy to be offering her 30 years of experience in the marketing and PR field to the Weiss Method USA table. Dividing her time between NYC and Miami, Lisa will be bringing her love of energy and optimum health to those she works with.

Amir Weiss
 Amir Weiss is the founder of the Weiss Institute and Weiss Method worldwide.
 In 1980, Amir traveled to South America to research ancient cultures and live with an isolated tribe deep in the Ecuadorian jungle. There he met a variety of spiritual healers and had his first experiences with natural healing methods, energy fields, and electromagnetic processes in the human body.
In 1983, he began studies at Jerusalem University, majoring in crystallography, biology, and philosophy at the Faculty of Geo-sciences. It was while residing in Israel in 1986 and practicing bioenergetic healing methods that Amir developed the "Weiss Method," an innovative approach to combating unwanted habits and addictions.
Amir has personally helped over 10,000 people. He has also personally trained a select few who now work in their respective countries as Certified Weiss Method Practitioners. Together they have helped thousands more use Weiss Method to overcome addictions and compulsive habits in England, Ireland, Canada, Australia, Germany, Belgium, Holland, Israel, and the United States.