Stop Smoking in Edmonds, WA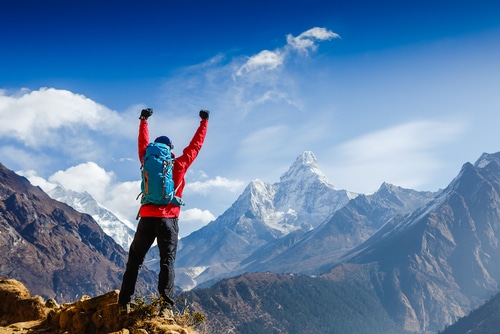 Do you want to stop smoking? The Weiss Method is here to help.
Smoking addiction is usually a symptom of imbalances in our lives. Our physical and emotional imbalances can drive a dependency cycle that eventually takes control of our willpower, intentions, and our health.
We're usually aware we're reaching for a cigarette - often as an emotional crutch, but can't stop. Instead, our cycle of dependency is in control.
We want to reach for a cigarette - consciously or not.
We smoke to satisfy our immediate needs.
Afterwards, we feel shame and guilt – which often leads us back to the urge to smoke.
Breaking the cycle of dependency
Trying to quit "cold turkey" and other methods to stop smoking doesn't usually work since you're dealing with the symptoms of this compulsive behavior. Instead, you need to break the dependency cycle once and for all to achieve long-term and life changing success.
One-on-One
During the treatment, a Weiss Method practitioner works with you, the individual. Each treatment is personalized to clean and balance the compulsive behavior that causes the dependency. These uniquely designed treatments have a higher success rate than the 'one size fits all' programs.
What makes Weiss Method different
The individualized Weiss Method treatment for smoking cessation helps end your urge to smoke by calming the stimulus that triggers the smoking addiction. With just one treatment at our Edmonds, Washington office, your smoking habit will be neutralized and you can replace these habits with new, healthier ones.
Confidential
Weiss Method sessions at our Edmonds, Washington office are 100% confidential. Our clients feel comfortable talking about the triggers that cause compulsive behavior. This helps us provide lasting and effective results.
Fast
You will be amazed at how quickly you are free from your craving to reach for a cigarette and from the urge to smoke. The Weiss Method works quickly to break the cycle of addiction and calm your cravings. After one session, our clients are amazed at how rapidly they can leave unwanted habits behind and begin living the life they've dreamed about.
"I have tried all kinds of things (tablets, patches, courses), but nothing helped me. One day I read an article about Weiss and decided spontaneously to sign up. After two hours I was a non-smoker! It was a very pleasant and relaxing treatment. I recommend it to everyone who wants to finally put an end to smoking. Thank you!"  — O.G.
Are you ready to stop smoking?
Even if you already had several failed attempts … try again! Past failure is only an opportunity to start something new.
Fill out this five question form to get started.
We'll reach out to set up your Weiss Method treatment.