Go Alcohol Free
Ready to finally quit drinking for good? Weiss Method is the answer you've been searching for.
Our experience has shown that compulsive use of alcohol is almost always a symptom of underlying imbalances in our lives. These imbalances form the foundation of the dependency cycle — a physically and emotionally driven circle that takes control of our intentions, our willpower and eventually, our health.
Even though we are aware we are reaching for that first drink (often as a way to emotionally feed feelings of inadequacy), we can't stop. The cycle has us in its grasp.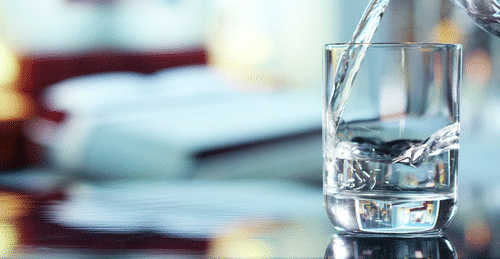 We feel the urge to drink alcohol (consciously or not)
We take one or more drinks to satisfy our immediate need.
We regret the decision. Our feelings of shame and guilt after the fact often lead us back to step one.
The only path to success is to break the cycle of dependency
The reason why "white knuckling it" and other stop gap methods are only temporary is because they only deal with the symptoms of compulsive behavior. The only way to achieve long-term, life changing success is to break the dependency cycle.
What makes Weiss Method different
Weiss Method's individualized technique for alcohol dependency addresses the roots of the issue, including the triggers that feed our dependency cycle.
With Weiss Method's personalized approach, you'll be able to quit drinking by addressing the roots of those ingrained imbalances. We'll help put an end to both your urge to drink and the triggers that set off that craving. Visit our Portland, Maine office and we'll help you end unwanted habits and replace them with new, positive ones.
One-on-One
The reasons behind your unhealthy relationship with alcohol are as unique as you are — it just makes sense that your treatment shouldn't be "one size fits all." A Weiss Method practitioner works with you individually, never in a group setting. The focus of your treatment is always on the roots of your individual issues, and our success rate reflects that personal approach.
Confidential
Weiss sessions are 100% confidential. The relaxed, private setting will put you at ease, even when discussing the triggers behind your urge to drink alcohol.
Fast
You'll be amazed at how quickly you can leave unhealthy habits and compulsions behind! Soon, you'll be living the life you've imagined, free from the urge to reach for alcohol.
"I still can't believe that I have become a non-drinker in such an easy way. My life has changed a lot, and I want to thank you from my heart. My Weiss treatment was relaxing and simple. I am so grateful I can hardly put it into words." — Angela W.
If you're ready to give up drinking once and for all, please provide the following information and click Submit. We'll reach out to set up your first Weiss Method session.
Are you ready to quit alcohol?
Fill out this 5 question form to get started.
Thanks for reaching out to us, it is a great first step. We will be in touch to set up your free phone consultation to see if the Weiss Method is a good fit for you.